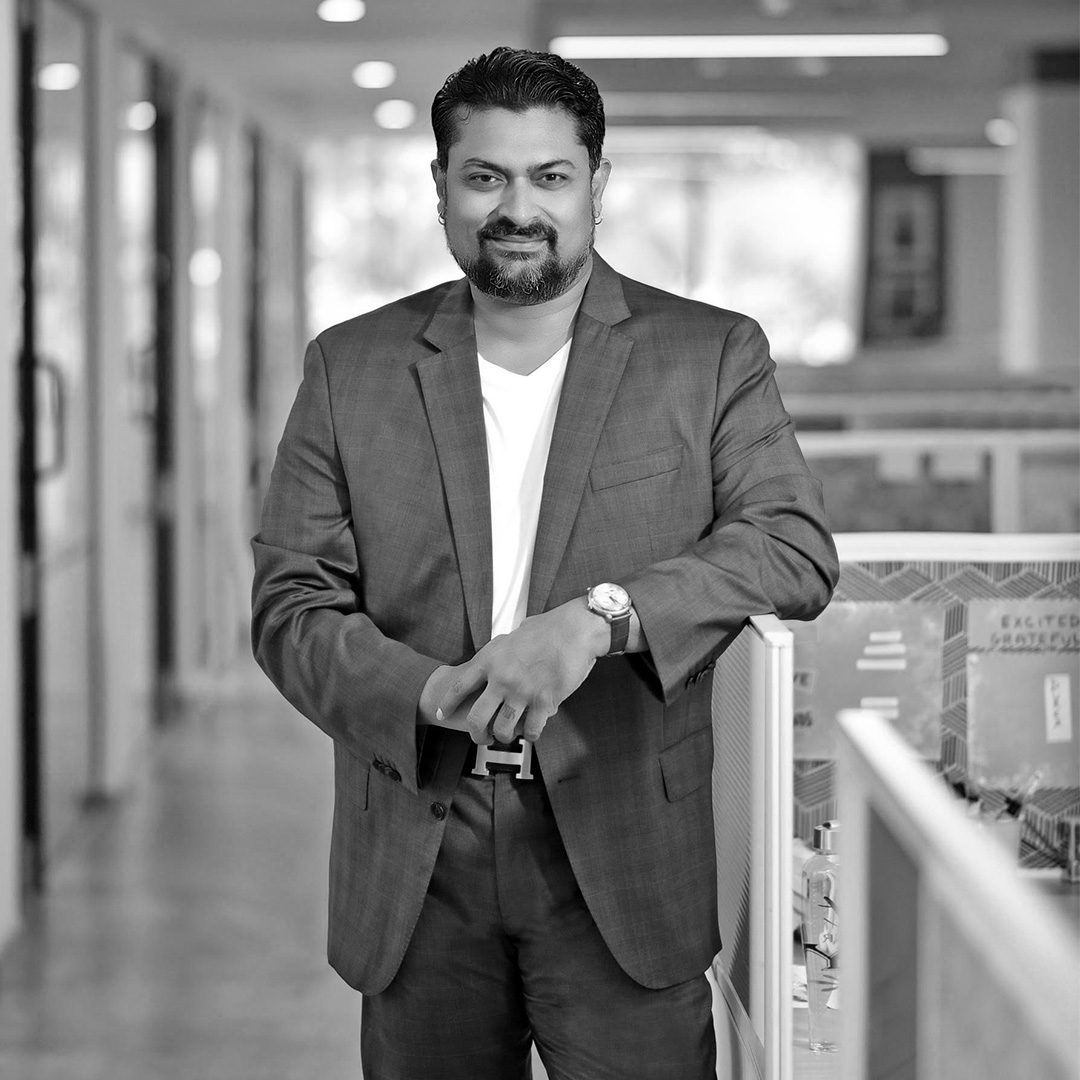 DEVRAJ SANYAL
MD & CEO - India & South Asia,
Universal Music Group

Devraj Sanyal is the Managing Director and CEO for India & South Asia at Universal Music Group & Universal Music Publishing Group. He has been heading operational aspects of Universal Music India since 2011.
He has a proven two decade plus track record of delivering strategic and commercial objectives in the Media & Entertainment sector, with domain expertise in the Music & Entertainment industry and experience in building values-driven businesses from the ground up. At Universal Music, he is in charge of a multi-pronged music and entertainment model that places the label in the center, and is strategically surrounded by independent SBUs such as Live, Merchandising, Branded Solutions, and IP businesses. He also presides over Universal's domestic pop non-film superstar label VYRL Originals, the already-iconic and home of the greatest hip hop labels Def Jam India & Found Out Records, and more regional labels such as VYRL Bhojpuri, VYRL Punjabi & VYRL Haryanvi, and their global partnership with Desi Melodies. Previously, Sanyal has worked in several roles in media including running operations at Curtain Raisers, a marketing manager for Elle Magazine India, and Chief Operating Officer of entertainment, media and communications groups Percept D'Mark.
Devraj Sanyal received the IES Udyog Rattan Award in 2013 as well as the IES Excellence Award for the best global company in 2013. He also received the Fame Leadership Award for Media & Entertainment in 2015. Sanyal is considered as the leading A&R man for all music that isn't connected to film, and he's also the first music label and publishing executive in the region to be named to Billboard's International Power Players list.
View All