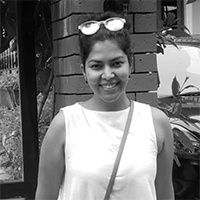 Gunjan Arya
CEO,
OML Entertainment
Gunjan is the CEO of OML Entertainment, a new media and entertainment company that's been partnering with creators and platforms to participate in culture for the last 20+ years. With its roots in creator management and artist representation, OML's operations today includes an award-winning content studio that packages and produces a record number of scripted and unscripted shows for OTT platforms, and a global brand solutions business.
Gunjan has been working in the field of media, marketing and design since the age of 16 and started her own brand consulting company 'Design of Information' in 2009, which won several coveted awards globally. Gunjan, who has been part of OML since 2015, was instrumental in building OML's Global Creator Network that now operates across 20+ countries and 1700+ content creators that helps artists, brands and platforms build equity; and now offers a self-service solution for the Influencer Marketing industry through an online platform called Hypothesis.
Gunjan is an alumnus of the Schools of Communications and Visual Arts at Emerson College in Boston, with further education from Harvard Business School. Her time off-line is best spent cooking with her husband or at the barré.
View All