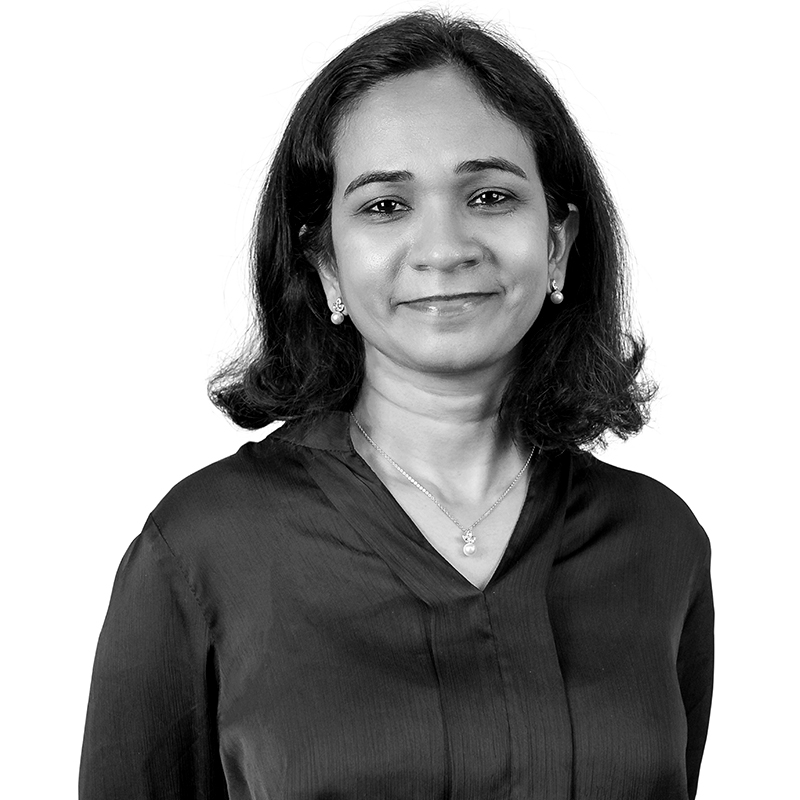 Vanaja Pillai
Head – DEI,
DDB Mudra Group
Vanaja Pillai is a writer, advertising professional, and a DEI advocate. As an extension of her passion for people and their growth, she took on the role of Head DEI at the DDB Mudra Group, after spending 23+ years in the advertising and marketing industry. To catalyse the progress happening towards gender parity, Vanaja has spearheaded DDB's Phyllis India Project, one of the industry's most comprehensive and intense leadership development
programs to help prepare DDB's women talent for leadership. The program got recognised by Campaign India as the best Women Leadership Program, and Vanaja won the Mentor of the Year Award as the driving force behind the initiative. In 2023, the program has grown to cover other parts of Asia.
She also leads the group's overall diversity agenda, conceptualising and executing programs aimed at driving diversity and inclusion at the workplace. These include the We don't know Sh!t series, Open Pride, and Equal Parenting. As President, 22feet Tribal Worldwide, Vanaja is responsible for managing and growing the team's impressive client roster. She has also worked as Executive Vice-President at OgilvyOne – Bengaluru and comes with experience in business management and marketing communications. Vanaja is focused on creating an inclusive workplace by enabling talent cquisition, retention, training, and outreach for talent in underrepresented communities. She enjoys running profitable businesses along with building motivated and talented teams. Outside her professional accomplishments, Vanaja is a published author. Her deep empathy with women's struggles and the drive needed to push the envelope on gender equality is reflected in her collection of short stories, Omana, published in 2021.
View All