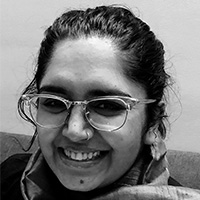 Himani Agrawal
Senior VP - Hypothesis,
OML Entertainment Pvt Ltd
Himani started off as a analytics consultant at PwC for about 4.5 years before finding her niche in digital media and the amazing world of content! She's worked at Culture Machine and Vice Media since. At Culture Machine she managed the content strategy, audience insights, marketing and social media strategy. She has also worked on a technology product which was a content recommendation engine for brands and creators. She has over 12 years of experience in the field of analytics and data science and she is a graduate of Indian Institute of Technology, Kanpur.
At OML, Himani leads the Hypothesis team, that is building the future of influencer marketing with an AI-powered social prediction engine that enables creator economy with data backed decision making.
Himani's vision for Hypothesis is to be a future-ready decision making tool that enables creators, brands and agencies with data and a global measurement standard for influencer marketing.
View All