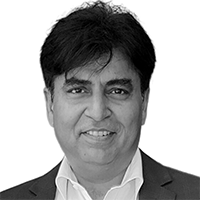 LOKESH SUJI
Director ESFI | VP - Asian Esports Federation,
ESFI
Lokesh Suji aka dAwesomeNinja
Esports Evangelist | Director - Esports Federation of India | Board Member & VP-South Asia (Asian Esports Federation) | Chief Gamer & Founder Ustreak
Business owner by day and esports fanatic by night; Lokesh Suji aka dAwesomeNinja (that's his ingame name), is an esports Evangelist, Hustler and a Telecom Veteran with 18+ yrs of corporate experience with companies like Huawei, Tata Communications, Airtel, Reliance.
He is a known name when it comes to Indian Esports. Over the years been part of esports, and across different formats and categories of games, he found that the vertical in India is unstructured & Unexplored, which needed to be developed along professional lines – much in the same way that other forms of sports are being developed in the country (be it Cricket, Football or now Kabaddi).
His aspiration is to ensure that the category of esports is created and managed in much the same way as it is in countries like the United States, European Union, South Korea and China.
View All