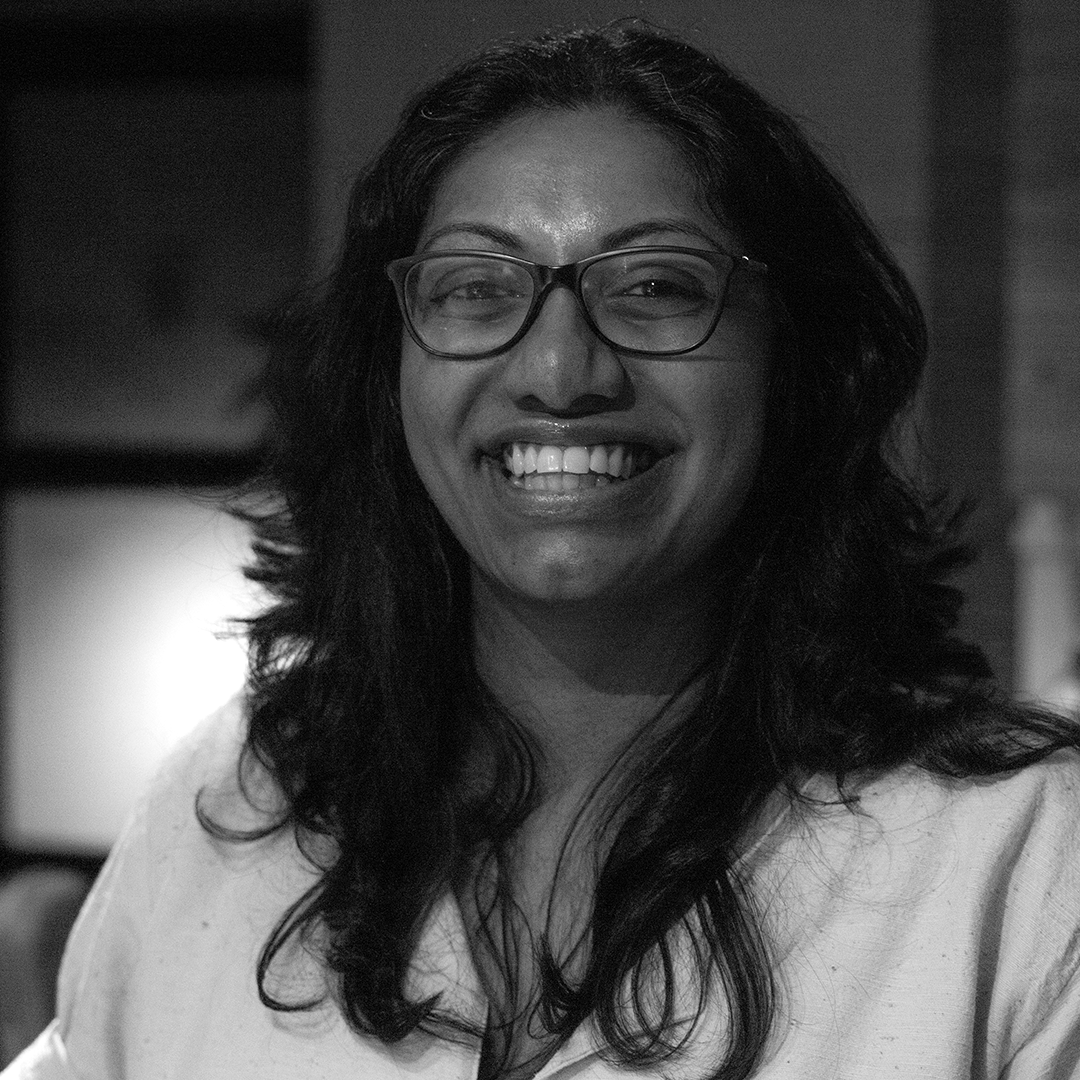 MAE MARIYAM THOMAS
PRESENTER, PODCAST PRODUCER & FOUNDER,

MAED IN INDIA

Mae Mariyam Thomas is a radio host, podcast producer, journalist, entrepreneur, and voice-over artist with over a decade of experience in the podcasting industry.
Her career in media commenced as a News Editor/Journalist for a community radio station in Wales, UK. When she moved back to India in 2010, she continued working in radio as a presenter, producer, and creative manager at Chennai Live 104.8FM, and then moved to Mumbai hosting their afternoon request show, 'Mumbai On Demand' on 94.3 Radio One. Eventually from radio, she began exploring the growing medium of podcasting and now runs her own podcast production company 'Maed in India'. The podcast consultancy offers an end-to-end audio show creation solution. They are a one-stop-shop for developing ideas, testing show formats, planning, production, post-production, and distribution of the show on all audio streaming platforms. The consultancy also develops ideas and produces audio shows with creators, brands, and OTT platforms.
To her list of accolades, her podcast was selected by Apple as one of the Best Podcasts of 2018 in India. The show has been running for over 7 years and is a platform to showcase some of the best independent music coming out of India. With over 250 episodes out so far, it features interviews, new/unreleased music, and live recording sessions with indie musicians. The list of artist and musicians on the show include Indian Ocean, Karsh Kale, Hard Kaur, Ankur Tewari, Nikhil D'Souza, Warren Mendonsa, Vasuda Sharma, Naezy, Bombay Bassment, Spud in the Box, Kamakshi Khanna, and many more. In 2019, she was chosen by GQ magazine for their 50 Most Influential Young Indians. Also, Maed in India is a 2021 Webby Award Honoree in the category of Limited Series & Specials - Diversity & Inclusion. Currently, she works as a podcast consultant to develop audio ideas, design shows, and handle the production and distribution of podcasts. Her ideal is to be creatively bold, nurture ideas and help people find their voice.
View All