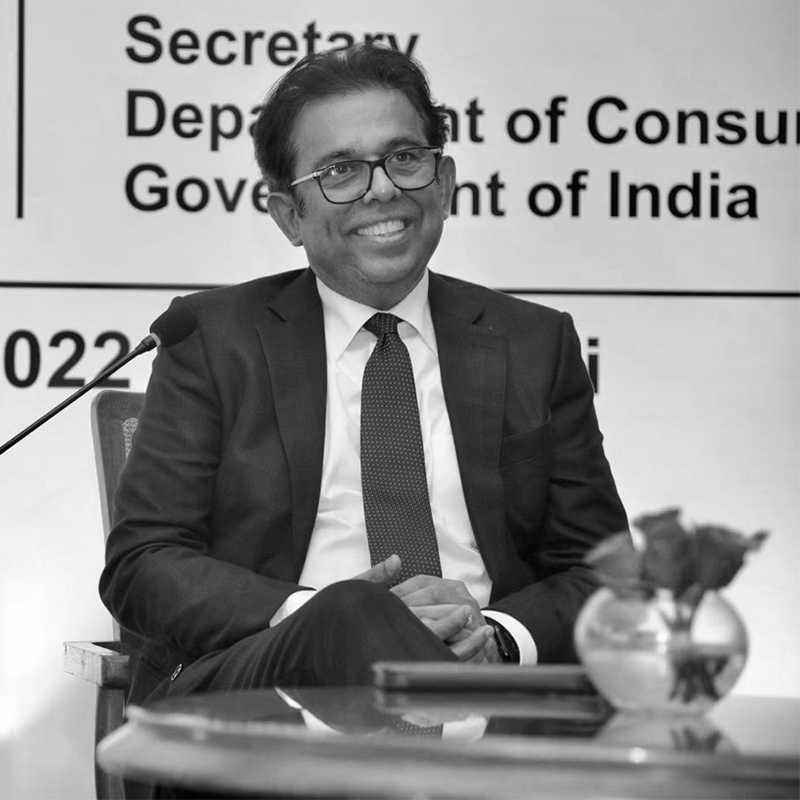 Rohit kumar Singh
Secretary,
Department of Consumer Affairs
Shri Rohit Kumar Singh is an IAS officer of the 1989 batch, Rajasthan cadre. After graduating in Electrical Engineering from Indian Institute of Technology(IIT), Banaras Hindu University (BHU), he completed Masters in Computer Engineering from Clarkson University, New York, USA before joining the IAS. Subsequently, he obtained Masters in Public Administration (MPA) from Harvard University, USA. At IIT BHU, he received the Director's
Outstanding Merit Award in 1982 & 1983; and the Distinguished Alumnus Award recently in December 2021. At Harvard University, he was honored as Lucius N. Littaeur Fellow 2004 for outstanding academic performance and commitment to public service.
He has worked extensively and provided leadership at the middle and senior levels in Government of India & in the state of Rajasthan across departments e.g. National Highways, Medical & Health, Home, Information Technology, Finance, Commercial Taxes, Urban Infrastructure Development, Road Transport, Rural Development, Culture and Information & Public Relations. He led the government initiative of reviving Public Private Partnerships (PPP) in National Highways via key policy interventions like the Hybrid Annuity Model through appropriate risk allocation among the public and private partners. He also successfully led the initiative of asset recycling of public funded national highways (Toll Operate Transfer Model) that resulted in one of the largest FDI in the highways sector amounting to USD 1.5 billion, one of the first successful asset monetization in India. As Additional Chief Secretary of the Department of Medical, Health & Family Welfare in Rajasthan, during the first wave of Covid-19 in the year 2020, he developed and deployed the Bhilwara Model of "ruthless containment" to successfully manage the Covid upsurge in the rural and urban hot spots across Rajasthan.
View All