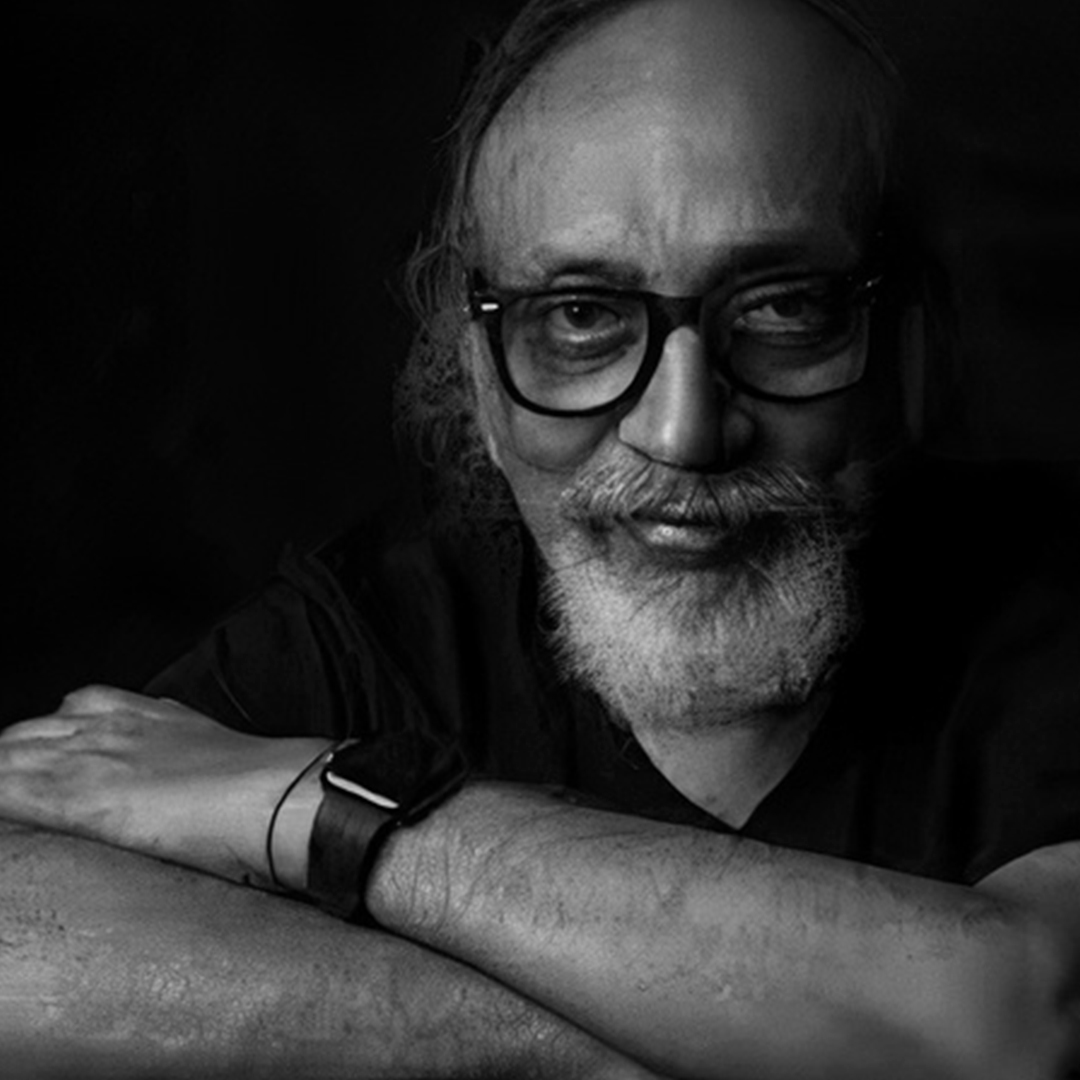 KV Sridhar
Global Chief Creative Officer Nihilent Hypercollective,

Nihilent Limited
Among his many talents, KV Sridhar is a graphic designer, storyteller, teacher, social commentator, and movie buff. Known affectionately as Pops he is currently the Global Chief Creative Officer for IT Services Consulting company Nihilent Limited and Advertising Services company Hypercollective.
KV has a demonstrated history of working in the marketing, advertising, and technology industries, and works at the intersection of creativity and technology. Advertising, Concept Development, Digital Marketing, Experience Design, Content Creation, Art Direction, and Creative Strategy are some of his specialties.
Sridhar began his career painting Bollywood billboards before branching out into other fields. He has worked as a medical representative, a trained art teacher, and a movie set designer, and has held group and solo exhibitions of his fine artwork.
Sridhar joined SapientNitro, a digital consulting firm, in 2014 and has worked on clients such as DBS Bank, British Airways, and others.
He was the Chief Creative Officer of Leo Burnett India and the Subcontinent for almost 17 years. KV Sridhar founded HyperCollective in founded in 2016 as a cross-disciplinary innovation company that solves real-world problems for labels, corporations, and governments.
He received his bachelor's degree in Botany, Zoology, and Chemistry from Osmania University in Hyderabad, after which he enrolled at the Ideal School of Art in Gulbarga, Karnataka, to study art. He was also one of the youngest Art Directors for a South feature film at the age of 18.
He also published a book, The 30 Seconds Thrillers, which chronicles the behind-the-scenes of selected advertisements, that was released on the Doordarshan Network to the modern-day YouTube.He hand-picked each advertisement based on its popularity with viewers, and he met and spoke with its creators about the entire process. KV Sridhar is also a voracious writer who updates his blog with his take on advertisements and marketing campaigns.
View All